In the art of Feng Shui, water holds great importance as it
If you're looking to add some extra appeal to your backyard, a pond and fire pit might be just the thing. Not only are they
If you're lucky enough to have a sloped backyard, that's great news: You can turn it into your very own pool paradise! All you need
Summer is an excellent opportunity to get the kids outdoors and keep them entertained. One way to do this is by building a backyard gaming
Most people think of their backyard as an extension of the living room – a place to relax and spend time with family and friends.
It can be hard to keep kids entertained, especially during the summer months. But with a backyard sandpit, you can keep them busy and happy
One of the best things about the holiday season is spending time with loved ones. And what better way to do that than by hosting
Is there anything more summery than a backyard bubble party? We think not! Whether you're celebrating a birthday, hosting a play date, or just looking
What's better than a night under the stars with your friends and family? Drinking cocktails while singing along to all of our favorite tunes is
Golf is a game that can be enjoyed by people of all ages. It's a great way to spend time outdoors with friends and family,
If you're looking for a fun and unique way to celebrate, why not throw a backyard glamping party? This is a great way to enjoy
Most people would love to have their own backyard sanctuary, but many people never take the time to create one, largely because they don't know-how.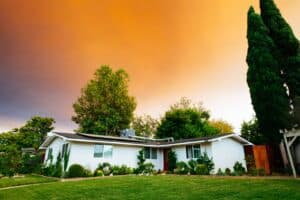 The tree is a beautiful addition to any front lawn, but if it's not maintained, it can be very dangerous. From stumps that are growing